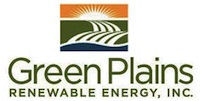 Green Plains Renewable Energy (GPRE)'s subsidiary BlendStar LLC has completed construction and begun operations at its 96-car unit train terminal in Birmingham, Alabama. BNSF Railway, who will serve the terminal, has a throughput capacity of 300 million gallons ethanol annually.
"We are pleased to announce the start-up of operations at the Birmingham terminal, which will provide more efficient distribution of ethanol to underserved markets in the southeastern U.S.," said Todd Becker, President and Chief Executive Officer of Green Plains. "We have unloaded the first unit train of ethanol and expect the terminal to be at full capacity in January 2013. This facility expands our geographic footprint consistent with our strategy to expand our downstream distribution capabilities."
The Birmingham terminal currently has 160,000 barrels of storage and a four-lane covered truck rack, both with expansion capabilities.