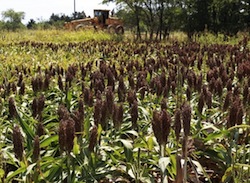 The Environmental Protection Agency (EPA) has just announced it's approval of grain sorghum as an approved pathway for a renewable fuel as part of the Renewable Fuel Standard (RFS). According to EPA, ethanol produced from grain sorghum emits 32 percent less greenhouse gas than the baseline petroleum it replaces and uses one-third less water than some other biofuel feedstocks.
The EPA report states: "EPA's analysis indicates that ethanol made from grain sorghum at dry mill facilities that use natural gas for process energy meets the lifecycle GHG emissions reduction threshold of 20% compared to the  baseline petroleum fuel it would replace, and therefore qualifies as a renewable fuel. It also contains our regulatory determination that  grain sorghum ethanol produced at dry mill facilities using specified forms of biogas for both process energy and most electricity production, has lifecycle GHG emission reductions of more than 50% compared to the baseline petroleum fuel it would replace, and that such grain sorghum ethanol qualifies as an advanced biofuel under the RFS program."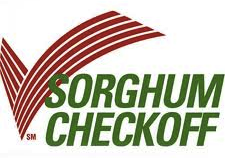 Bill Kubecka, chairman of the Sorghum Checkoff and a sorghum producer from Palacios, Texas said, "This is a significant step forward for the sorghum industry. This pathway for grain sorghum will make sorghum a more profitable biofuel feedstock for the renewables industry, thus increasing the value and demand for sorghum."
The EPA's ruling further affirms the Sorghum Checkoff's belief that grain sorghum is a feedstock perfectly suited for starch-based ethanol production.
"We believe this new opportunity to produce advanced biofuel will increase demand for the crop and lead to greater profitability for producers across the nation," added Sorghum Checkoff Renewables Director, John Duff. "Furthermore, it gives us great pride that these producers will play a key role in supplying homegrown advanced biofuel, and we look forward to supporting them in these efforts going forward."