Fulcrum BioEnergy has raised $175 million to fund construction of the Sierra BioFuels Plant, its first municipal solid waste (MSW) to low-carbon fuels plant. The monies will also be used to fund the development of other projects. The company had been moving toward an initial public offering (IPO), but with the capital raised, has postponed its IPO plans.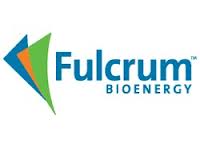 "With our recent success in securing attractive sources of capital, we are proceeding with our planned development program. The current IPO market environment remains challenging, especially for development stage companies like Fulcrum," said Fulcrum President and Chief Executive Officer E. James Macias. "Because of this we have secured commitments from alternative capital resources to advance our MSW to renewable fuel program and we have withdrawn our registration statement. We intend to pursue an initial public offering in the future when market conditions are more favorable."
Fulcrum's engineering and technology teams have made several enhancements to the design of Sierra and to its proprietary MSW to ethanol process. The company expects these improvements will dramatically reduce its cost to produce renewable fuel to less than $0.75 per gallon, down from approximately $1.25 per gallon as previously disclosed. The cost of production at future Fulcrum plants is now expected to be less than $0.50 per gallon, down from $0.70 per gallon as previously estimated.
"These enhancements underscore our confidence in the attractive economics of our business model while further advancing Fulcrum as the industry's low-cost producer of low-carbon transportation fuels," added Macias.