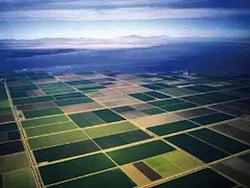 Yingli Green Energy Americas (Yingli Americas) has announced the company has been contracted to supply 200 MW-dc of utility-scale solar PV modules for the Centinela Solar Energy Facility Project. This is the company's largest order to date. The project will be completed in two phases and when complete, Yingli Americas believes the 170 megawatt-ac project will be one of the largest of its type inte world. It is being sited around 90 miles from San Diego, California, on 1,600 acres and is expected to be fully operational in mid 2014.
"The expansion of the utility-scale market in the U.S. is instrumental in securing our country's clean energy future. We are proud to be chosen for this milestone project that demanded the highest levels of product and performance guarantees," said Robert Petrina, Yingli Americas' managing director. "We are now working with several of the top utility companies in the nation, and are cementing our reputation as the ideal module supplier for large-scale projects."
The facility will generate enough electricity to power more than 60,000 homes and is one of the first significant projects to feed into the Sunrise Powerlink Transmission Line. Centinela Solar Energy, a member of LS Power Group, will be handling the engineering, procurement and construction and will also overview the operations and maintenance. San Diego Gas and Electric will be purchasing the power through a 20-year agreement.
John King, Executive Vice President of LS Power, added, "We're pleased to work with a module supplier that proves their commitment to reliability with competitive warranty terms. We are confident in Fluor Corporation's selection of Yingli Americas for this significant module supply deal."