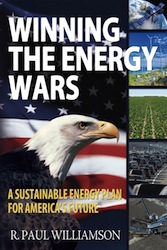 This week I read "Winning the Energy Wars," by R. Paul Williamson. I often find myself surprised that after reading and reviewing more than 100 energy and environmental books, that I would find one with a new and unique angle. But I did. The premise is one you often find in an energy book – the United States energy "strategy" is not working. The twist comes into play when Williamson gives us an educational lesson about the different types of energy – he used a favorite business tactic of mine – the SWAT analysis (Strengths, Weaknesses, Opportunities, and Threats).
Strengths – When providing additional information Williamson uses a "product code". Use your phone to click on the code to get and additional information not contained in the book. After giving a brief history of U.S. energy policy, he lays out a Sustainable Energy Plan (USA-SEP) and outlines and goes into depth about the "six major benefits of for an energy-wise US to adopt and implement the USA-SEP." I also found that his website supporting the ideas in the book has some good follow-up resources.
Weaknesses – To prove a point about the extravagant and monumental use of energy around the globe, Williamson wrote out all energy equivalents. For example, 98,000,000,000,000 Btu or 28,720,978,623 MWh. This is a bit hard to quantify when your eyes are glazing over the digits because you can't truly comprehend the number.  The book had some factual errors and a lot of grammatical errors. For me, this diminishes the credibility of the author.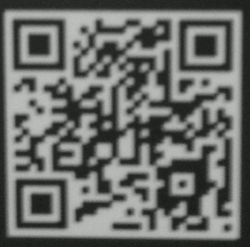 Opportunities – Williamson proposes a new way to evaluate possible energy sources, aka solutions: EF=R/D (energy future equals resources divided by demand). This is a good way to think through some of the "unintended" consequences or benefits of possible energy actions.
Threats – What will happen if the U.S. does not have the fortitude to tackle the problem and the courage to stick with the solution? As Williamson rightly points out, it takes each of us and together, we can make change.
Win a copy of this book. Send me an email with the subject line "Winning the Energy Wars" and include your contact information in the body of the email.