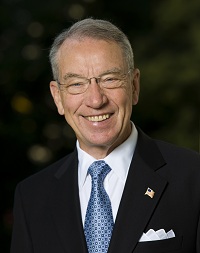 The extension of the wind energy tax credit could come this year, but it might be part of a bigger deal of tax reform. Sen. Chuck Grassley (R-IA), who holds positions on the Senate's Budget, Finance and Ag Committees, says it will be a fight.
"I think now the argument ought to be, 'Why would you sort wind out of all the other energy tax credits that are in the bill that came out of the Senate Finance Committee?' Hopefully, they won't find a reason to separate it and make an exception for wind," he said during a news conference, pointing out there are 60 extenders in the tax bill.
Grassley said it could be part of a deal to get a whole package through. "There could be a decision made between [House Speaker John] Boehner and the President that we ought to put this all off until next year. If that happens, then everything that sunsets January first will be extended into next year, I'd say, for at least six months. Then, use that for… more tax reform of the tax code, generally."
The senator added that a five-year extension is probably not doable, but this deal, backed by a bipartisan coalition of governors, is just for one year.
Listen to Sen. Grassley's comments about the wind energy tax credit: Sen. Chuck Grassley