*Deadline Updated*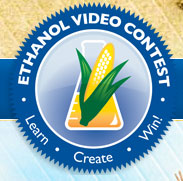 New Holland Agriculture is calling on FFA members to get their creative engine running on ethanol.
New Holland is inviting FFA members between the ages of 14 and 23 to research, film and edit a 60 to 90 second video about why ethanol is important to their communities, American farmers, the nation, and the economy. Completed videos need to be uploaded to YouTube and entries must be submitted by December 17, 2012.

The winning individual's or group's FFA Chapter will receive a $5,000 award and the video could be featured in future New Holland marketing efforts.
The video contest is sponsored by New Holland, in partnership with Growth Energy and RFD-TV. "FFA has a played a large role in building our agricultural leaders and sparking an interest in innovation and our nation's heartland," said Growth Energy President Jim Nussle. "As leaders of the American ethanol industry, we need to keep building that momentum. FFA, and students across the nation, embraces the importance of biofuels like ethanol. With their help, our industry will continue to move forward."
Entry form is available on-line.
See the official rules here.