The American Coalition for Ethanol (ACE) Board of Directors has elected officers for 2013. Ron Alverson, Chairman of Dakota Ethanol LLC, was elected President, replacing Lars Herseth, who served as ACE President since 2010.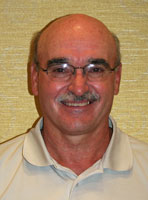 Alverson raises corn and soybeans with his son Keith and his brother Larry on their farm near Madison, SD. He is a founding member and past president of the South Dakota Corn Growers Association and served on the National Corn Growers Association board of directors in 1991 and 1992. Alverson was a founding member and chairman of Lake Area Corn Processors LLC, the owner entity of Dakota Ethanol LLC, and continues to serve as Chairman of LACP. Dakota Ethanol was the first farmer-owned ethanol plant in South Dakota.
"I'm thrilled to be the new Board President of ACE, I think it's a great organization, and I am enthusiastic about working with ACE members and staff on a forward-looking action plan to expand market access for ethanol, win the battle over the RFS, and secure the profitable future for our industry," said Alverson.
Other officers elected by the ACE board for 2013 include Brian Wilcox of the Nebraska Public Power District as Vice President, Duane Kristensen of Chief Ethanol Fuels as Secretary, and Owen Jones of Full Circle Ag, a farmer-owned cooperative, as Treasurer. The officers will be joined by Herseth and Scott Parsley of East River Electric Cooperative on the ACE Executive Committee.