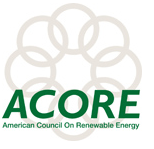 The advanced biofuels industry is advocating for the increased use of biofuels to help America move to a more sustainable, prosperous and secure country. However, the biofuels industry continues to be under attack with many opponents going after the Renewable Fuel Standard (RFS) using the drought as the precipice for lowering biofuel mandates.
There are at least two sides to every story and a webinar: "Beyond the Talking Points: The Truth About Biofuels," will discuss how to balance the interest of those concerned about preserving the costs of animal feed, land conservation and water be weighed against those concerned about energy independence, natural security, diversifying the transportation sector, supporting agriculture, fighting climate change and attracting investment in the biofuel sector?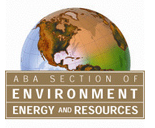 Leaders from all sectors will join together for a discusion on November 14, 2012 from 12:00 pm to 1:30 pm EST that goes "beyond the talking points" with an eye toward what the future holds for the biofuels industry.  Speakers include: Todd Foley, ACORE; J. Graham Noyes, Stoel Rives; C. Boyden Gray, Boyden Gray & Associates; Douglas Durante, Clean Fuels Development Coalition; and Michael McAdams, Advanced Biofuels Association. Discussion topics include:
Forecast growth for cellulosic and other advanced biofuels over the next five years and discuss the key challenges and opportunities for growth in other parts of the transportation industry;
Identify new infrastructure needed to deploy advanced biofuels, such as flex fuel vehicles, biofuels in refueling stations, distribution systems and more; and
Show the link between cleaner/higher octane and our nation's public health and an improved transportation system.
The webinar is hosted by ACORE. Click here for more information and to register.