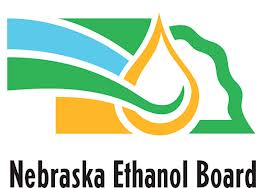 Professor of Agricultural Economics at the University of Nebraska/Lincoln, Dr. Bruce Johnson, will be addressing the attendees of the Nebraska Ethanol Board (NEB) meeting tomorrow, October 30, 2012 at 10:00 am CDT at the University of Nebraska East Campus Union in Lincoln. He will be discussing the recently released "2010 Economic Impact of the Nebraska Agricultural Production Complex." The report focuses on the state's industries involved in growing, processing and transporting agricultural products, which account for nearly one quarter of Nebraska's total economy. In addition, Dr. Johnson will address the role of the state's ethanol industry and prospects for future agricultural growth.
According to statements from NEB, the production and use of ethanol strengthens the state's economy while lowering fuel costs. Ethanol blended fuels are projected to save Nebraska consumers more than $70 million during 2012. Francisco Blanch, a commodities expert for Merrill Lynch, said that biofuels, like ethanol, lower gas prices by at least 15 percent on a nationwide basis.
"Those energy savings are retained in the domestic economy," said Steve Hanson, Nebraska Ethanol Board chairman. "The high price of oil and gas is driving up the cost of nearly all consumer products but the ethanol industry is helping to keep the Nebraska economy strong amidst nationwide inflation."
Phil Lampert, former director of the National Ethanol Vehicle Coalition, will also speak at the Nebraska Ethanol Board meeting. Lampert is nationally recognized for his work to expand the use of E85 and other higher percentage ethanol blends. Lampert will provide an overview of ethanol flex fuel infrastructure development.