A fuel retailer in one of Nebraska's larger cities is now offering customers the choice of 15% ethanol at the pump.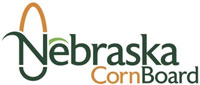 Uncle Neal's Phillips 66 in Lexington has become the first retailer in Nebraska to offer E15 for use in 2001 and newer vehicles and will soon be holding a grand opening promotion to celebrate.
"This was a long time coming and we are excited that a retailer with new blender pumps is offering E15 as a fuel choice," said Kim Clark, director of biofuels development for the Nebraska Corn Board. "There have been several hurdles, but we are finally starting to see E15 at the pumps right here in Nebraska."
Neal Hoff, owner of Uncle Neal's in Lexington and one of the recipients of the Nebraska Corn Board blender pump grant, decided to offer E15 as a fuel choice for consumers in the new blender pumps he installed. "E15 seemed like the logical fuel to offer since vehicles that are 2001 and newer can use over 80% of the fuel sold," said Hoff. "We want to give consumers fuel choice and what better than to offer a locally homegrown and produced fuel?"
The Nebraska Corn Board and the Renewable Fuels Association (RFA) worked with Hoff to ensure he was registered for the fuel survey, adopted the misfueling mitigation plan created by the Renewable Fuels Association, and the pumps were labeled properly for selling E15.
"It is a great feat for the ethanol industry to see E15 being sold in multiple states, and we are pleased Nebraska is added to the list," said Robert White, director of market development for the Renewable Fuels Association.
Clark and White agree that many hours and phone calls have been spent by all parties to get E15 in Nebraska and ensure it is introduced properly. September 15 was the earliest Nebraska could offer E15 to 2001 and newer vehicles because of the lack of a one pound reed vapor pressure waiver for E15.

Read more from Nebraska Corn.