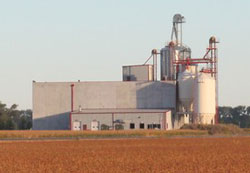 Maas Companies of Rochester, MN will liquidate the former Northwood Mills Oilseed Plant, a state of the art oilseed processing facility located outside of Grand Forks, North Dakota at a Sheriff's Foreclosure Auction on November 27. The auction will be conducted on-site at the plant, 530 35th Street NE, Northwood, North Dakota. Here is some more information:

Northwood Mills opened its doors in 2007 but struggled with the economic conditions and volatile pricing for its products. The 40 Acre plant operated for approximately two years, the equipment is pristine and ready for a new owner. The auction offers the plant for sale as one lot including all real estate, process and auxiliary equipment, storage and completed furnished office space. Originally the plant was used for soybean crushing but later crushed canola, sunflowers, corn germ and flax with outputs ranging from 200-300/tons per day. The plant offers excellent access to transportation for both raw materials and finished products via highway and rail with expansion availability for a 30 car rail spur on the BNSF line.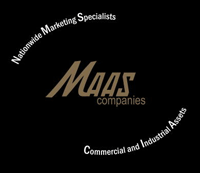 Maas Companies Inc, a company specializing in the selling of commercial and industrial assets of Rochester, Minnesota will conduct the auction. Tyler Maas, Sales & Marketing Director states, "the sheriff's foreclosure sale offers the plant to a new buyer at a significant savings over the approximate $10.2 million dollars that was spent to design and build the facility. In this economy, an auction offers new buyers a great economic opportunity."
Check open house dates after the break.

Potential buyers are encouraged to attend the open houses:
Monday, October 22 9 AM – 2 PM
Monday, November 5 9 AM – 2 PM
Monday, November 26 9 AM – 5 PM
Other times by appointment.
A complete package detailing the bidding process is available by contacting the auction company directly at 507-285-1444. Information can also be found at the company's website: www.maascompanies.com.
State of North Dakota, County of Grand Forks, Northeast Central Judicial Division Case #18-2012-CV-00786