As the ink dries on all the letters of support for the Renewable Fuels Standard (RFS2), the American Coalition for Ethanol (ACE) has launched a public letter writing campaign to help raise awareness of how ethanol and the RFS benefits America. Another goal of the campaign is to counter inaccurate stories about ethanol and the industry.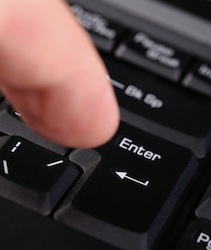 A view that is missing, says Brian Jennings, ACE executive vice president, are the everyday, personal stories that humanize the positive benefits of ethanol.
"This grassroots letter writing campaign can effectively help convey from the ground-up what is at stake if opponents succeed in repealing the RFS," said Jennings. "We encourage ethanol supporters to take part in ACE's effort to tell stories of how the RFS benefits their communities and economies. The campaign will succeed only if people get involved and take action."
Letter writing topics include the RFS, consumer fuel choice through E15, midlevel blends, job creation, food and fuel, and energy security.
The campaign, that targets national media markets as well as local media outlets, will run through the remainder of 2012 and is part of a multi-step grassroots effort ACE is engaged in to help promote ethanol and defend the merits of the RFS. Campaign participants will be entered in drawings to win Amazon gift cards or the grand prize of an Amazon Kindle Fire. You can get more info about the public letter writing campaign by clicking here.