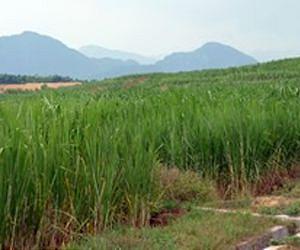 Tibbar Energy is in the process of developing a 6 megawatt renewable biomass energy project in the U.S. Virgin Islands on the island of St. Croix. The 20 year project will include VIASPACE's renewable energy crop called Giant King Grass as the primary feedstock to generate biogas. The energy project is slated to be underway in 2013 and in production by the first quarter of 2014.
"We see the U.S. Virgin Islands as the ideal location for this type of renewable energy project with its tropical climate for agriculture, and the strong need for economically viable energy," said Tania Tomyn, President and CEO of Tibbar Energy. "Electricity on St. Croix, currently generated from diesel and heavy fuel oil, is very expensive and produces substantial carbon dioxide emissions. The Tibbar biogas system uses continuously renewable Giant King Grass, and produces electricity at a much lower cost than fuel oil with negligible carbon dioxide emissions."
Tibbar has entered into an exclusive partnership with VIASPACE to grow Giant King Grass on St. Croix on a 1,500 acre plantation to supply renewable biomass to the biogas power plant. Tomyn says Giant King Grass is an ideal feedstock because it is not used for food, and has a high crop and biogas yield.