Since ethanol is powering cars across the country these days, it's about time it had a place at the premier annual event dedicated specifically to automotive service and repair professionals, which is appropriately called CARS – the Congress of Automotive Repair and Service.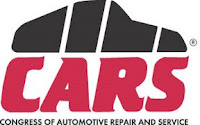 This edition of "The Ethanol Report" features comments from Bobby Likis, host of the Car Clinic Network, and Renewable Fuels Association Director of Market Development Robert White on ethanol's role in the upcoming CARS event that will be held October 11-13 at the Morial Convention Center in New Orleans. The event will also feature auto engineering firm Ricardo and the work they are doing with ethanol and high octane engines.
Domestic Fuel will be attending that event to get feedback from the mechanics and technicians on what they learn about ethanol at the show.
Listen to or download the Ethanol Report here: Ethanol Report on CARS
Subscribe to "The Ethanol Report" with this link.