In response to strong sales of E15 in areas where the ethanol blend is offered, Ford Motor Company and General Motors (GM) announced their recommendations for use of E15 in their new vehicles. GM added the recommendation of E15 for its 2012 and newer vehicles, while Ford recommends E15 for its 2013 and newer vehicles.
In response, Iowa Renewable Fuels Association (IRFA) Executive Director Monte Shaw said, "The IRFA wants to extend our most sincere thank you to GM and Ford for recommending the use of E15 in new vehicles. I believe Iowa consumers will take notice of GM and Ford's leadership. This is an important step forward for E15. Thirty years ago, auto recognition of E10 began much the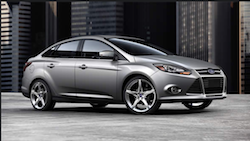 same way. First one company, then others followed. First for new cars, then for the legacy fleet. The pressure is now on other auto manufacturers to follow suit or explain why they offer substandard equipment."
Retailers, who must first register with the EPA before legally selling E15, began to offer the higher ethanol blend quickly upon final approval for E15 for all 2001 and newer vehicles by the Environmental Protection Agency (EPA). The first retailer in the country to sell E15 was in Kansas and retailers in Iowa quickly followed suit. Last month, Linn Co-op Oil Company in Marion, Iowa became the first retailer in the state to offer E15. Several other Iowa retailers are in various stages of moving to offer E15.