There are several global campaigns underway to educate people about solar energy. The Solar Campaign is a new campaign featuring Sunny and Stubborn who use competitive humor to show why solar lights offer positive alternatives to traditional fuels.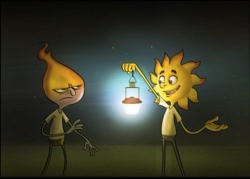 Produced by Peabody Award winner Firdaus Kharas, the goal of this campaign is to explain how switching to solar can transform a person's life. The public service announcements will be running in 50 countries.
The World Bank estimates that living in a home reliant for evening light on kerosene and other fuels, like candles and wood, is equal to smoking two packs of cigarettes a day. It is also estimated that over 2.5 billion people in the world have no or intermittent access to electricity.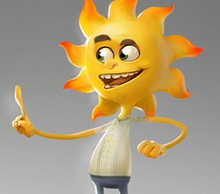 There are many negative effects of using kerosene: traditional fuels can cause death, mostly from cardio-pulmonary disease; 50 percent of severe burn victims in some developing countries are victims of overturned kerosene lamps; and
kerosene lamps give off 190 million tons of CO2 into the atmosphere every year.
Experts predict that the number of people living without electricity in Africa will grow from approximately 110 million to 120 million during the next decade, and grid expansion is not keeping pace with population growth. Switching to solar energy not only has health benefits but economic benefits as well. Kerosene can cost 10-25 percent of a family's income. A solar light is a one-time expense, or a time-payment model of about eight percent of the income spent on kerosene. Other benefits: students can study 38 percent longer with solar lights and solar is free and clean.