TCU Energy Institute is now offering two certificate programs for energy industry professionals and royalty owners. By receiving a certificate of completion through this one-of-a-kind program, graduates can gain the skills needed to project their career path up – to senior management. Both certificate programs will begin on September 24 and be offered in Houston, Texas and San Antonio, Texas.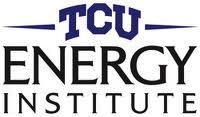 "Many of our TCU graduates and corporate partners have requested the TCU Energy Institute to develop an advanced energy management certificate program," said Ken Morgan, director of TCU Energy Institute.
As a result, two programs were created. The first is The Advanced Energy Management Certificate. This certificate is intended to cut the cycle time of development for mid-career managers and professionals who are ready to move up to the next level of responsibility.
The second program, the Royalty Owner Certificate, is endorsed by the National Association of Royalty Owners (NARO), and has been created to educate mineral owners, energy operators and other industry professionals about the basics of leasing minerals, managing mineral assets, lease negotiations and other agreements. Texas has more than one million royalty owners with the advent of new shale plays and breakthrough technologies.
Those interested must apply and TCU Energy Institute says that the program is aimed at attorneys, financial advisors, consultants, engineers, geologists and other professionals who advise and support energy organizations and initiatives. Those accepted will have the ability to network with others in the field while learning critical management skills. Upon completion, graduates will received a formal credential.