Novozymes has solidified a deal to register and market Terranol's C5 yeast technology. C5 yeast is an important aspect in the production of cellulosic ethanol. The partnership will enable Novozymes to speed up the global rollout of Terranol's yeast to the emerging cellulosic industry. It is believed that the product will help the industry ramp up from pilot-scale to commercial-scale production.
"We want to make sure there are no biotech-related hurdles to the creation of a cellulosic ethanol industry," said Poul Ruben Andersen, Vice President Bioenergy at Novozymes. "Terranol's C5 yeast is currently one of the best strains developed, and by getting it registered and marketed around the world, we can help make it available to the biofuel industry. This will provide a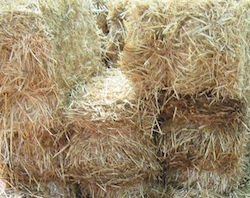 higher degree of certainty in the commercialization of cellulosic ethanol."
Although the cellulosic industry has made great technological strides over the past few years, there are still areas that need additional improvement. Novozymes says that the C5 yeast is one product that will help producers gain improvements in the fermentation process. When producing cellulosic ethanol (or any form of ethanol), enzymes convert cellulose and hemicellulose in biomass such as corn stover and wheat straw to sugars. The sugars are then fermented into ethanol. The goal is to achieve optimal yields so it is important to ferment both the easily accessible C6 sugars (glucose), and more difficult C5 sugars (xylose and arabinose).
"A yeast that ferments C5 sugars is essential to cost-efficient production of cellulosic ethanol," said Birgitte Rønnow, CEO of Terranol. "Our C5 yeast is among the furthest developed in the industry and by leveraging Novozymes' global marketing muscle we can speed up its commercialization."