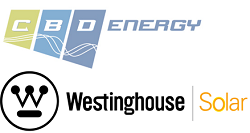 Australia-based CBD Energy Ltd. has announced it is getting into the renewable energy businesses in the U.S. The move comes after the company revealed its proposed merger with Westinghouse Solar, Inc., and its technologies and services will be debuted during the upcoming Solar Power International conference, Sept. 10-13, 2012 in Orlando, Florida.
"CBD Energy's pending merger with Westinghouse Solar offers an ideal platform for the expansion of our renewable energy business into the world's largest market," said Gerry McGowan, Managing Director and CEO of CBD Energy Ltd. "In addition to building upon Westinghouse Solar's business in the U.S., CBD Energy plans for U.S. operations built around its core strengths in design, engineering, procurement and construction (EPC) of commercial solar projects; energy efficiency and storage technologies; and energy services."
"CBD Energy sees tremendous opportunity in the solar market in the U.S., particularly with their EPC expertise combined with Westinghouse Solar's success in driving down installed system cost by innovating the design and ease of installation of solar panels," said Margaret Randazzo, Chief Executive Officer of Westinghouse Solar, Inc.
The company's focus will be on the engineering and building of solar projects, as well as the financing of those ventures. The two companies have already collaborated on a contract to build a 1.4 MW solar project in New Jersey, as well as projects in Italy and Australia.