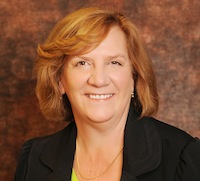 Kelly Davis is joining the Renewable Renewable Fuels Association (RFA) as Director of Regulatory Affairs. She is an ethanol veteran and before joining RFA full time, Davis chaired the RFA Technical Committee while working for Chippewa Valley Ethanol Company located in Benson, Minnesota. Davis will start with RFA on September 4, 2012 and be based out of the St. Louis, Missouri office.
"Kelly will add immediate value to the members of the RFA, helping them to navigate the myriad of regulatory issues that come down from the federal government," said RFA President and CEO Bob Dinneen.
"Kelly's expertise will add greater depth to the RFA's already deep knowledge of the regulatory and technical issues that can be the difference between profit and not for many RFA members. In particular, Kelly has tremendous expertise in ethanol exports, the EU's Renewable Energy Directive (RED), and carbon accounting here and abroad. With her recent experience working with an ethanol marketing firm, she will also be a great asset to the RFA's E15 regulatory team. We are thrilled to welcome Kelly to the RFA and are proud that she will continue to serve this industry as a member of our staff," concluded Dinneen.