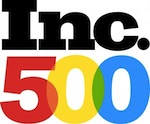 Propel Fuels has been named to Inc. Magazine's annual "Inc. 500" list of American's fastest growing private companies. During the past three years, the company has grown more than 1,000 percent making them the 17th fastest growing company in the energy sector and 352nd overall. Today Propel operates 28 fueling locations along the west coast with plans for at least another 200 more stations to be opened over the next two years.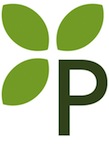 "This recognition is a tribute to our thousands of loyal customers and fleet partners that choose to fill with clean, renewable, domestically-produced fuels," said Matt Horton, CEO of Propel. "This honor is just a start for Propel. As we continue to build our network of stations, we're making progress toward our nation's energy goals and providing choice at the pump for consumers seeking cleaner mobility options."
Today, Propel offers fuels such as ethanol, E85 and biodiesel. In the future, the company has positioned itself and its stations to grow as fuel flexibility grows. Looking forward, stations may offer fuels such as natural gas or the ability to charge electric vehicles.