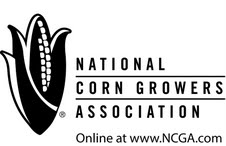 While Govs. Bev Perdue of North Carolina and Mike Beebe of Arkansas have petitioned the EPA to waive the Renewable Fuels Standard (RFS) for ethanol in light of the drought gripping much of the corn-producing region of the country, a supplier for both sides in the argument has called for careful analysis of the situation. The National Corn Growers Association… which has alliances with the livestock producers who want to see lower feed prices and are pushing for the waiver and the ethanol industry which says the waiver is unnecessary… is asking all parties to carefully examine the facts of the case. NCGA President Garry Niemeyer acknowledges that all sides in this debate are suffering, but encourages a careful analysis before any decision is reached:
"There currently is a lot of public discussion about the role and impact of the Renewable Fuel Standard. Unfortunately most of this discussion is unencumbered by facts and reality. The facts clearly show that the RFS has been of significant net value to the entire U.S. economy.
"While we believe that it is still somewhat premature to consider a temporary, partial waiver to the RFS (as there will be much more accurate information available with September's and October's USDA crop reports), we do respect the right of those with standing to exercise the language contained in the RFS. The waiver process language in the RFS calls for careful objective analysis of the economic impact of the RFS on the U.S. economy. We have faith in, and support, the process laid out in this language.
"If indeed the analysis shows that the RFS is not causing severe economic harm, but instead ethanol production is responding to market forces rather than the RFS, then the request for a temporary partial waiver should be rejected. If however, the analysis clearly shows that the RFS is causing severe economic harm in light of the drought, then a temporary, partial waiver should be granted.
Niemeyer says an "open and free market approach is the best and most efficient solution" to getting all stakeholders through this crisis.