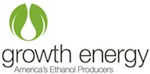 The American Petroleum Institute today said the Renewable Fuels Standard (RFS) is not working and needs to be changed. In a statement, API says the eventual goal of 36 billion gallons in 2022 would raise ethanol concentrations in gasoline to more than 20 percent… while many vehicles will be hard-pressed to deal with more than a 15 percent blend. Growth Energy CEO Tom Buis is blasting "Big Oil's" claims and says the RFS is working:
First generation ethanol is exceeding its goals and is now 10 percent of our nation's gasoline consumption. Next generation fuels such as advanced and cellulosic are progressing, and given time will meet the goals outlined in the most significant energy policy ever enacted by the federal government.
The gall of API to suggest biofuels do not improve our air quality and environment is laughable. Biofuels are cleaner than oil under all circumstances.
Buis was joined in his criticism by leaders at the Advanced Ethanol Council (AEC) and the Renewable Fuels Association (RFA):
Brooke Coleman, Executive Director of the AEC said the following:

"API has it backwards. The problem is our dependence on foreign oil, which in turn costs consumers billions of dollars and comes at great cost to the economy and the environment. The RFS, which drives American-made fuel into the marketplace, is part of the solution. It should come as no surprise that the oil industry prefers to maintain its stranglehold on American consumers, and sees the RFS as a threat to that dynamic. This so-called report is just a basic regurgitation of the well-worn talking points API has used for years to try to weaken a landmark piece of legislation that threatens to bring consumer choice to the gas pump. The bottom line is API is concerned about the upward trajectory of the U.S. renewable fuels industry and is trying to spin this success as a failure. Nothing has changed."
RFA Vice President for Research and Analysis Geoff Cooper stated:

"This report is just another tactic in the campaign being mounted and funded by the petroleum industry to seek congressional repeal of the RFS. While the drought has allowed the livestock community to take a prominent role in denouncing domestic ethanol production, many petroleum interests are still committed to seeking an end to America's use of renewable fuels. The RFS has been the most successful energy initiative ever under taken to directly replace fossil fuels in Americans' gas tanks. It is creating domestic jobs, cleaning the environment, and reducing America's dependence on oil – a fact not lost on API. Given the attention generated by livestock interests in opposition to American biofuels, today's report was much more about a 'me, too' effort than meaningful discussions that advance America's clean energy agenda."