Argentina is upping its ethanol game with the announcement that ICM has contracted with ACA Bio Cooperative Limitada (ACA Bio) to design a 40 million gallon per year (MGY) dry-mill corn ethanol plant. The biorefinery will be located on the outskirts of Villa Maria, a city in the central province of Cordoba. Project completion is expected in early 2014.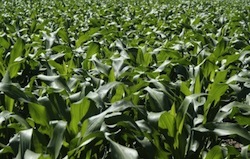 Last year the Argentinean government announced an ethanol supply quota to ACA Bio of 125 million litres per year. Experts anticipate that in 2013, producers in the country will produce at least 400 million litres, a country record. With a positive outlook on ethanol via governmental support, the biofuels industry continues to grow. Also making it an opportunistic market, the country has a vast supply of feedstocks and existing processing infrastructure.
"We're thrilled to announce our latest global expansion project into Argentina, and we look forward to continued collaboration with ACA Bio to support the economic growth of the region by providing our process technologies and services to advance renewable energy," said ICM President Chris Mitchell.
In addition to producing ethanol, the facility will produce several co-products including wet and dry distillers grains, a much needed food product because the country has large dairy and feedlot industries. The plan is to keep the majority of fuel and feed produced for use in the country.
"As the process design and technology company that has provided engineering, construction and operational services for 102 ethanol plants in North America, ICM is excited to expand into South America," added Kevin Endres, ICM Director of International Business Development. "We value the opportunity to collaborate with ACA Bio, and continue to expand our global business strategy in the Americas and beyond. ACA Bio's strong farmer cooperative and leadership will promote the use of grains to increase ethanol production capacity in Argentina, and we look forward to supporting biofuels production and sustainable development in this region."