Iowa Senator Chuck Grassley (R-IA) is making a run at getting the biodiesel tax credit extended. He is attempting to mark up a tax extenders package that would include a retroactive extension of the credit for an Iowa leading industry. Biodiesel production increased during the second quarter of 2012 as compared to the first quarter. Iowa is the leading biodiesel producer and 10 plants produced more than 54.9 million gallons from April to June. First quarter the facilities produced 41.8 millon gallons.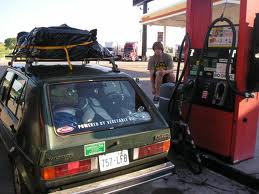 With the federal biodiesel tax credit having expired at the end of 2011, biodiesel use is being driven my filling the mandates set by the Renewable Fuel Standard (RFS).
In 2011, the Iowa Legislature enacted a short-term, modest biodiesel production tax credit to help Iowa's biodiesel community compete against states that provide large biodiesel incentives. The Iowa program went into effect on January 1, 2012.
"IRFA members thank Senator Grassley for leading the effort to include a retroactive two-year extension of the biodiesel tax incentive in the Senate Finance Committee's extenders package," said IRFA Executive Director Monte Shaw. "Biodiesel has had no better champion than Senator Grassley and we are confident he can shepherd this important provision into the final bill. Big Oil has benefited from a century of subsidies and continues to receive billions in tax breaks each year. Reinstating the biodiesel blenders tax incentive is one small way to help level the playing field so American consumers can have a true fuel choice."