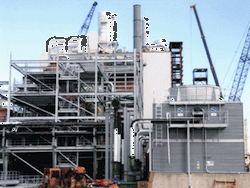 Biodiesel production in the U.S. remained strong in June. According to a report published by the Environmental Production Agency (EPA), 112 million gallons of biodiesel were produced in June. Total gallons for the first six months of the year is 557 million setting the pace to meet 2012 Renewable Fuel Standard (RFS2) mandates. The EPA has set yearly production of biomass-based diesel (biodiesel is included in this category) at 1 billion gallons.
The EPA reports that 117.5 million gallons of biomass-based diesel were produced in June but this figure also includes production of renewable diesel. Biodiesel is the only EPA-designated advanced biofuel that is produced at commercial scale.
In 2011, the biodiesel industry set a production record of producing nearly 1.1 billion gallons. This achievement was accomplished through the support of more than 39,000 employees.