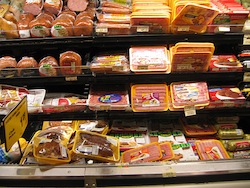 The Wall Street Journal published an article, "The Ethanol Mandate is Worse Than the Drought," in which Smithfield Food CEO Larry Pope blasted the Renewable Fuels Standard (RFS). This is another example of the orchestrated campaign against the RFS. In the article, ethanol production is blamed for the rising cost of food.
In response to the article, Brian Jennings, Executive Vice President of the American Coalition for Ethanol (ACE) called the articles's conclusion that the RFS is worse than the drought, "uniformed and irresponsible" and criticizes Pope for exploiting the ongoing natural disaster around the country. The U.S. is seeing the worst drought conditions is more than 50 years causing food prices to rise even before the crops are harvested.
"The U.S. Environmental Protection Agency has more than adequate flexibility to make adjustments to the RFS if there is a legitimate reason to do so. Iowa State Professor Bruce Babcock recently determined that a total waiver of the RFS would reduce corn prices less than 5% and cause less than a 5% reduction in ethanol production. While Larry Pope may hope that waiving the RFS might pad the profits of Smithfield Foods, it would have damaging consequences for our nation's energy security and raise gasoline prices," said Jennings. This is just one topic that will be addressed at ACE's 25th Annual Ethanol Conference being held in Omaha, Nebraska August 8-10, 2012.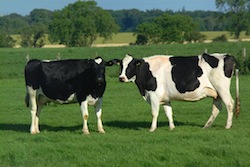 The fight continued this morning when the livestock and poultry producers held a press conference calling for a RFS waiver. Tom Buis, CEO of Growth Energy, noted that the current situation is a result of Mother Nature and not ethanol. To blame ethanol, he said, is "disingenuous and absurd. He also said we will not run out of corn, and the market will adjust to the current situation.
There has been a decrease in ethanol production; yet, there is still a billion gallon surplus of ethanol and another 3 billion RINs available. These two factors, said Buis, will allow obligated parties flexibility to meet ethanol mandates.
"If these groups desire is to pick and choose who gets first access to the available crop – as opposed to letting the market determine the best and highest use thru supply and demand, then they should look at all uses for corn, not just ethanol," added Buis.