Officials with biotech company iDiverse say they have discovered a yeast gene that can increase ethanol production yield by up to 34 percent: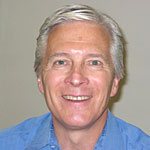 "The gene functions by protecting the yeast against some of the lethal stresses encountered in the bioproduction process," said John Serbin, Chief Business Officer at iDiverse. "In its current embodiment, it allows yeast to produce significantly more ethanol under the severe conditions of high concentrations of acetic acid and low pH. These critical conditions occur when fuel ethanol is produced from corn or sugarcane and are yet more severe in the newest generation of fermentation processes using lignocellulosic biomass as feedstock. Our constructs have been tested in several commercial yeasts. We believe that they can improve the performance of any yeast facing lethal bioproduction environments."
Officials say the economic impact of this new gene could be huge, especially for the cellulosic ethanol industry, as well as other applications, such as the bioproduction of industrial enzymes, research reagents, and pharmaceuticals.