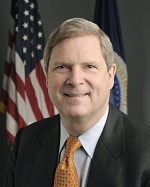 News just in to Domestic Fuel this morning: U.S. Secretary of Agriculture Tom Vilsack will be the keynote speaker for the American Coalition for Ethanol (ACE) conference, August 8-10, 2012 in Omaha, Nebraska.
"The Secretary has been the most effective spokesperson for ethanol in the administration," Brian Jennings, Executive Vice President for ACE, told me in an interview, previewing the 25th anniversary of ACE's conference. The theme this year is "Proud History, Bright Future." He said they will be talking about some of the timely topics affecting ethanol producers, especially the issue surrounding E15 this summer. There will be at least two sessions dedicated to E15 on Thursday, August 9th. "We've got one of the best experts in the country right in our office to do that, [Senior Vice President] Ron Lamberty, who owns two gas stations himself."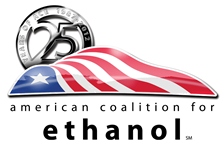 You can also register on location the days of the conference, but there is a discount for registering early. He adds that while so much is done online these days, this conference is a good opportunity to get some face-to-face time with an informal agenda and feel to the conference.
Cindy will be providing coverage from the conference. See you in Omaha!
Listen to my interview with Brian here: Brian Jennings, Executive Vice President, ACE