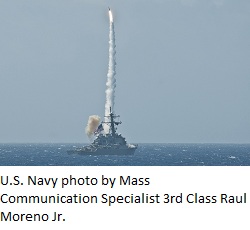 Biofuels are playing a significant role in the biggest maritime exercise in the world. About 450,000 gallons of biofuels made from non-food stocks have been used to fuel the ships and aircraft, known as the "Great Green Fleet," taking part in the U.S. Navy's and allied nation's Rim of the Pacific Exercise (RIMPAC).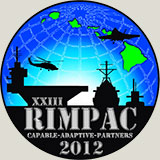 "Yesterday, off the coast of Hawaii, was a great day for the Navy and a great day for America. It marked some serious steps to take us on the road toward energy security and energy independence," says Secretary of the Navy Ray Mabus. He notes advanced biofuels were seamlessly integrated into the operations, which included typical fighter jet flying and refuelings and ship-to-ship underway refuelings. "Absolutely no modifications were required or made to any of the engines that were burning biofuels."
Secretary of Agriculture Tom Vilsack echoes those sentiments in this demonstration of U.S. military might and leadership. "It's not just leadership to make us more secure from a national security or energy security standpoint. It's also leadership for economic opportunities in rural areas." Vilsack adds this use of American-made biofuels plays right into the bio-based economy, providing 400,000 jobs in the U.S., expected to go even higher when the full Renewable Fuels Standard is met.
Deputy Assistant to the President for Energy and Climate Change Heather Zichal adds that this use of biofuels demonstrates to the world that the U.S. Navy is leading the way. "[The Navy] is sending a clear message that we cannot keep doing what we have done in the past. We cannot be timid about embracing new forms of energy, like biofuels, that have the potential to strengthen our energy security and reduce the military's dependence on oil."
Listen to the full press conference here: Press Conference on use of biofuels during RIMPAC