There is a new conference on the block – the 2012 Collective Biofuels Conference hosted by Promethean Biofuels. The event takes place at Temecula Creek Inn on August 17 – 19, 2012 and is designed for small biofuels producers with a focus on industrial scale-up production. The conference will educate the industry on biofuels basics, research, community, quality, ASTM testing, and more.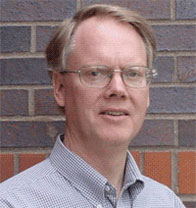 Jon Van Gerpen, PhD, a professor in the Department of Biological & Agricultural Engineering at University of Idaho will be the featured speaker. Other speakers include: Don Scott, National Biodiesel Board; Dr. Virginia Gordon, Rapid Biodiesel Testing; Jeff Fetkenhour, Gorge Analytical; Rod Yawn, ALX Enterprises; Atul Deshmane, Whole Energy; and Dara Lor, National Cooking Oil Recyclers Association.
"I highly recommend attending this conference. It's one of the best places to get such a wealth of information all in one place," said Graydon Blair with Utah Biodiesel.
For more information about the Collective Biofuels Conference and to register, click here.