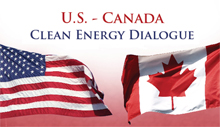 A plan by the United States and Canada to develop jointly clean energy technologies, including biofuels, garners praise from each country's leading advocates for the green fuels. The Canadian Renewable Fuels Association (CRFA) and the U.S. Renewable Fuels Association (RFA) sent a letter to leaders commending both governments for the United States – Canada Clean Energy Dialogue Action Plan II released in Rio de Janeiro in June: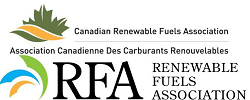 "On behalf of the biofuels industry in both the United States and Canada, we commend you for continuing the vital partnership between our nations in developing and deploying clean energy technologies," wrote CRFA President W. Scott Thurlow and RFA President and CEO Bob Dinneen. "These technologies will be critical in solving the energy and environmental challenges of the future while creating exciting new career opportunities for hundreds of thousands of our citizens."
The letter went to Canadian Ministers Peter Kent of Environment Canada and Joe Oliver of Natural Resources Canada and their American counterparts Energy Secretary Steven Chu and Environmental Protection Agency Administrator Lisa Jackson. RFA and CRFA went on to point out that no other clean energy technology can match biofuels in reducing dependence on oil, cleaning up the environment, and creating jobs… 100,000 jobs in North America.
Both groups say collaboration between the two governments will only help with better technologies and innovations in biofuels development.
You can read the full text of the letter here.