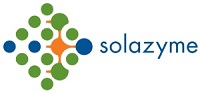 More good news for renewable oil maker Solazyme. On the heels of last week's announcement that the California-based company had partnered with Bunge in Brazil to produce renewable oil from sugarcane, Solazyme has now announced the commissioning of its first fully integrated biorefinery (IBR) in Peoria, Illinois, to produce oil from algae:
Solazyme has been running routine fermentations at commercial scale since 2007 and began running fermentation operations at the Peoria facility in Q4 2011. With the successful production of algal oil from the integrated facility this month, Solazyme has met its start-up goals for the facility on schedule. The IBR was partially funded with a federal grant that Solazyme received from the U.S. Department of Energy (DOE) in December 2009 to demonstrate integrated commercial-scale production of renewable algal-based fuels. The demonstration/ commercial-scale plant will have a nameplate capacity of two million liters of oil annually and will provide an important platform for continued work on feedstock flexibility and scaling of new tailored oils into the marketplace.
Solazyme bought the facility in Peoria in May of last year. Company officials say the plant coming online is a major milestone for Solazyme.