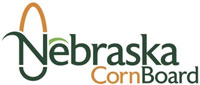 Retailers in Nebraska will get some help putting in pumps that give more choices when it comes to ethanol. The Nebraska Corn Board will give grants of $30,000 for acquisition and installation of the first blender pump at a location and $10,000 for a second pump to qualifying retailers:
Blender pumps allow retailers to more easily offer additional ethanol blended fuels, expand their fuel offerings and provide a point of distinction in the marketplace while serving the growing number of motorists driving flex fuel vehicles.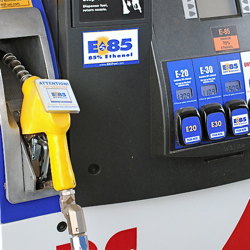 Such pumps also provide opportunities for stations to more easily offer E15, which is approved for use in all model year 2001 and newer cars, light-duty trucks and SUVs.
Grants are available on a first come, first served basis. Once funding is exhausted, retailers will be placed on a waiting list and awarded grant money in the order applications were received, if additional funding becomes available.
"We recognize the cost to install blender pumps can be a hurdle, and this grant program is designed to help station owners move forward and upgrade their system," said Curt Friesen, a farmer from Henderson and secretary-treasurer of the Nebraska Corn Board. "We especially would like to see new pumps installed in larger cities where there are more drivers, which means more flex fuel vehicles capable of using ethanol blends beyond E10 and E15."
Officials point out that while there are more than 120,000 (and growing) flex fuel vehicles in Nebraska, there are only about 20 blender pumps and an additional 40 pumps offering E85 across the state. They point out that stations that put in the new blender pumps will be in better positions for the higher demand for the higher blends.
More information is available through the Nebraska Corn Board's website, www.nebraskacorn.org.