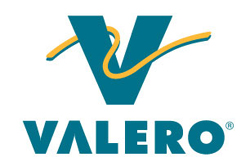 It looks like there's more trouble for Valero's corn-based ethanol plants. In just more than a week, the company has shuttered a second ethanol plant. This Reuters article says this one is in Linden, Indiana, but the reasons are the same as last week's closing of Valero's Nebraska facility: high corn prices:
The 110-million-gallon-a-year (500-million-liter) Linden plant is the second plant Valero has idled this summer due to poor plant economics, but the company expects to return both to production before the fall corn harvest when corn supplies increase, said Valero spokesman Bill Day.
"We'll watch market conditions at all of our plants," Day said.
Valero idled production on Jun 19 at its 100-million-gallon-per-year in Albion, Nebraska, as high corn prices and lower gasoline demand destroyed profits.
Another Valero ethanol plant in Ft. Dodge, Iowa is closed for a planned overhaul.