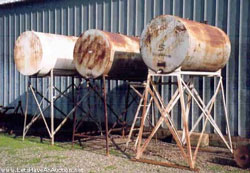 Maintaining the quality of fuel stored commercially or on the farm has a lot to do with making sure the storage equipment is keeping the fuel clean and dry.
That's why GROWMARK's energy division stresses good storage tank maintenance to farmers. "Engine manufacturers as far back as the 1930s said the number one thing to do with all fuel is to keep the fuel dry and clean," said Ken Reichert, GROWMARK Refined and Renewable Fuels Sales Manager. "That's even more true now and critically true for today's engines."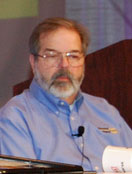 Reichert notes that today's diesel engines in particular have fuel injection systems that utilize very tight tolerance on the injectors that are electronically controlled. "So they just can't tolerate any foreign material, oxidized fuel or water, getting into the system," he said.
GROWMARK has found that there are lots of on-farm and commercial storage tanks that are decades old, which can lead to contaminants that naturally occur over time, but Reichert says the increasing use of biodiesel blends does not require any type of special handling. "In general, biodiesel is the same of any other fuel as far as managing quality, protecting it from dirt and water," he said.
Reichert says GROWMARK and the FS System recently introduced the latest formulation of their flagship fuel, Dieselex Gold, which deals with the tighter injection tolerances and updates the oxidation inhibitor, something that is especially important with biodiesel blends. "Biodiesel has a little less oxidative stability than regular diesel," said Reichert. Dieselex Gold also has a demulsifier to help fuel shed out of water faster, which helps if water gets in a tank.
Listen to my interview with Ken Reichert here: Interview with Ken Reichert, GROWMARK