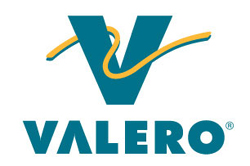 High prices for corn and low margins for ethanol have forced Valero to temporarily close its Albion, Nebraska ethanol plant. But as you can see from this statement I just received this morning from Valero spokesman Bill Day, company officials expect the plant to be back up and running soon:
Yesterday morning the Valero Renewables-Albion ethanol plant temporarily halted production due to poor market conditions. We will restart production when margins improve, expected to be well before the harvest. At this point Albion is the only plant among Valero Renewables' 10 ethanol plants that has halted production, but we continue to closely monitor market conditions throughout the Valero Renewables system. All employees at Albion remain on the payroll and will maintain the plant to be ready to restart when conditions improve.
Valero is not alone in its problems with tight margins for ethanol in Nebraska. This Reuters article says that last week that Nedak Ethanol LLC will also temporarily close its 44-million-gallon-per-year ethanol plant in Atkinson, Nebraska. The news comes as USDA reports corn supplies will be at a 16-year low by the end of the summer.