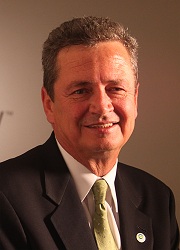 Figuring out how to solve the energy challenges of today and the future was the topic of the the "Next Generation Engines and Fuels Forum," and, no surprise, Tom Buis, the CEO of Growth Energy… a group that promotes ethanol and the people who produce it… was part of the discussion of the importance of renewable fuel and ethanol:
"The energy challenges we face as a nation are complex, and as we move forward, we need to look to combine the best performance possible between fuels and vehicles that will meet the upcoming CAFÉ standards, while at the same time acting as responsible stewards to our environment. To that end, all stakeholders, from those that produce fuel and engines must work in a collaborative manner in the development of the next generation of fuel and vehicles," stated Buis.
Buis added that designing engines to operate on higher blends of ethanol is critical for the ethanol and engine industries.
"If the invested parties work in a uniform, transparent and predictable manner, we can easily address the growing demand for an abundant and reliable source of energy for the future."