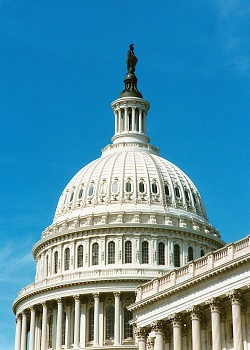 A measure that would have killed ethanol and other renewable energy programs under the Farm Bill was stopped today in Washington, D.C. Senator Pat Toomey's amendment to the Farm Bill that would have repealed the Biorefinery Assistance Program went down to defeat in a bipartisan 63-33 count. The vote was welcomed by Growth Energy CEO, Tom Buis:
"The Biorefinery Assistance Program is instrumental in the production of the next generation of ethanol. This program is in place to foster innovation and American excellence. By rejecting this amendment, the Senate has clearly shown they understand the importance of advanced biofuels and the benefits of cleaner air, job creation and energy security.
"American made ethanol is critical to reducing our addiction to foreign oil and vital, if we are serious about energy independence. Not only does ethanol contribute to our energy security, but its production spurs economic growth, creating jobs and revitalize areas that are lacking in economic opportunity."
Buis urged House members to follow the Senate's lead in supporting renewable energy measures in the Farm Bill.