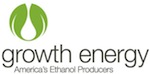 Growth Energy CEO Tom Buis recently participated in a working group on clean fuels and transportation, emphasizing the important role of ethanol as a domestically produced energy. This occurred as leaders from across the United States gathered at the Clinton Global Initiative to discuss some of today's most challenging problems.
During the working group, Buis highlighted the importance of American ethanol and the multifaceted benefits of a clean burning, domestically produced renewable fuel.
"Ethanol is not a political issue, it is an American one," Buis said. "Ethanol is a true American success story and we must continue to educate the public about the tremendous benefits of ethanol. This is a domestically produced American fuel that creates jobs, stimulates our economy, revitalizes rural areas and reduces our dependence on foreign oil, and I am proud to share that message with the leaders gathered here at the Clinton Global Initiative."
Currently, the ethanol industry supports more than 500,000 jobs, and in 2011 alone, contributed approximately $50 billion to our national gross domestic product. Today, ethanol makes up 10 percent of our nation's fuel supply, with the ability to contribute more. As the industry awaits final clearance to introduce E15, a 15 percent blend of ethanol, into to the marketplace for consumers, estimates show an additional 136,000 jobs would be created when E15 becomes commercially available.
"We have the ability to greatly reduce our addiction to foreign oil and create jobs right here in America that cannot be outsourced," said Buis. "By adding Flex Pumps and Flex Fuel vehicles, Americans can fill up their tanks and know that they are supporting the American economy, instead of sending their hard earned dollars overseas."
Buis also highlighted the critical role the Renewable Fuel Standard (RFS) plays in the continued success of the ethanol industry. The RFS is the first major American energy policy implemented since the first OPEC oil embargos. In 2005, the year the RFS was first implemented, the U.S. was importing 60.3 percent of its oil, and in 2011 that number had dramatically dropped to 45 percent.