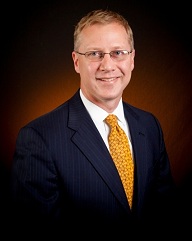 A man well-known to the biodiesel community will be taking his seat on a top-level, federal government committee looking at helping the rural economy, while making the country more energy secure.
Alan Weber, who has served as a consultant on new resources for biodiesel for the National Biodiesel Board and vice president of Missouri-based MARC-IV Consulting, has been tapped to serve on the USDA's and U.S. Department of Energy's Biomass Research and Development Technical Advisory Committee.
The prestigious committee helps USDA and DOE in meeting important goals of a healthier rural economy and improved national energy security. Weber will advise the agencies on overcoming technical challenges through research and development that will lead to a greatly expanded biobased industry.
Weber has been involved with biodiesel for more than 20 years, helping establish the NBB's Washington, DC office. He's a master's graduate of the Agricultural Economics program at the University of Missouri, where he served as a program director for industrial uses from renewable resources.