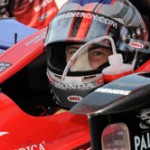 Fans of Marco Andretti, the 2011 Iowa Corn Indy 250 winner, have the opportunity to meet him today (Mon., June 4) at E85 pump promotions across Iowa. Andretti will be pumping fuel and signing autographs with fans at the locations listed below. E85 will also be sold for 85 cents per gallon during the promotional times. Limit 30 gallons per customer.
Locations include:
Cedar Rapids- Kum & Go, 30 SW Four Oaks Drive,
from 7:30 a.m. to 8:30 a.m.
Mason City- Kum & Go, 1920 Federal,
from 9:45 a.m. to 10:45 a.m.
Sioux City- Kum & Go, 1925 South Lakeport, from 12:30 p.m. to 1:30 p.m.
Council Bluffs- Kum & Go, 4443 S. 84th St., from 2:30 p.m. to 3:30 p.m.
The pay it forward statewide pump promotions are a way to celebrate the IZOD IndyCar shift to E85, a fuel that Iowans can find at more than 170 flex fuel pumps across the state. Plus, Iowa Corn is partnering with Marco Andretti and Andretti Autosport™ in advance of the 2012 Iowa Corn Indy 250 race that will be held on Saturday, June 23 at the Iowa Speedway in Newton.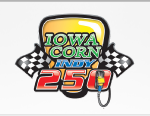 "It's an awesome track and an awesome event," said Marco Andretti. "Last year, I started 17th and was able to work my way to the front, which was a lot of fun. This year, we have one goal at Iowa: win again. This time, we'll do it with the Iowa Corn logo on the No. 26 RC Cola car."
In 2012, the Series will be showcasing E-85 at top-notch speeds and at professional venues across the world.