El Salvador is soon to be the home of a new international geothermal training center for Latin America and the Caribbean. The country received a grant for $2 million from the Inter-American Development Bank (IDB) and the center will help aid countries learn how to develop and run geothermal energy facilities.
It is estimated that the region's geothermal potential is 6,000 megawatts. Central America represents 43 percent, Mexico 39 percent, the Andean region 17 percent, and Southern Cone 1 percent. However, to realize this potential, Central America must improve its technical and scientific capabilities.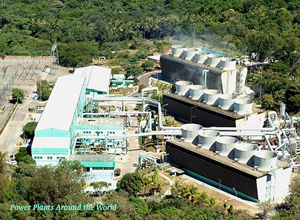 The training center, located at the Universidad de El Salvador, will offer three specialized graduate-level courses for geothermal experts between 2013-2015. The program will offer 10 scholarships for Salvadoran participants and 10 scholarships for students from other countries.  The program is the only one of its kind in the region and is based on a 2010 pilot program conducted by Universidad de El Salvador, together with LaGeo and support from Italy.
In addition to the courses, a Sustainable Regional Training Plan in Geothermal Energy will be prepared to examine future demand for training as well as academic and financial aspects. It will define curriculum and teaching methods needed to ensure that students receive the best training available. Consideration will also be given to creating additional masters or doctoral-level training in geothermal energy.
In El Salvador two geothermal fields are currently being developed, Ahuachapán and Berlíncon. Once completed they will boast combined installed capacity of 204 megawatts and a net annual 1,421 gigawatt/hours of generation. This will equate to 14 percent of national installed capacity and 25 percent of net generation capacity, with production projected for an additional 25-30 years.