ARA's ReadiJet Alternative Fuel Initiative has a new member: Chevron Lummus Global (CLG) a 50-50 joint venture between Chevron Products Company and Lummus Technology. The goal of the project is to create drop-in diesel and jet kero biofuels. The two companies will work together to combine ARA's CH PROCESS technology with CLG's ISOCONVERSION process technology to create drop-in biofuels for jet and diesel engines.
"The integrated ARA/CLG process provides a pathway for fulfilling the military and civilian markets' requirements for alternative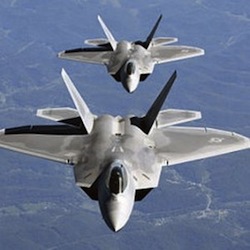 fuels at parity with petroleum while spurring opportunities for America's farmers without subsidies," said Rob Sues, ARA's President and CEO.
ReadiJet fuel is currently being produced in anticipation for a number of upcoming activities including ground engine testing at OEM facilities, a test flight planned for June 2012 and generation of fit-for-purpose data necessary for ASTM certification.
According to Ed Coppola, ARA fuels principal engineer, the CH Process uses water to reduce hydrogen and catalyst consumption as well as carbon emissions when compared to other conversion processes.  Once the project proves successful and construction is complete on commercial scale biorefineries, CLG will provide licensing and engineering services, reactor engineering, catalyst supply, and start-up assistance.
"With the combination of ARA's CH PROCESS and CLG's ISOCONVERSION process technology, we can now produce fungible distillate fuels that meet full ASTM quality requirements and can be blended into refiners' distillate fuel pools without the density and blending quality issues associated with other biodiesel processes on the market," said CLG's Co-Managing Director, Leon DeBruyn.
He added, "We're also excited that our process works just as well with any other fatty acid bio-derived oils, plant seed oils, and algal oil, which will provide long lasting value for our customers by giving them flexibility to process what is available in the market."