REG, America's largest biodiesel producer, came out strong in its first quarter financials. Earlier this year, REG had a very successful public offering. For the quarter ending March 31, 2012 revenues were $188.2 million, an increase of 80 percent compared to revenues of $104.4 million for the same period in 2011. When adjusting for EBITDA, revenues were $12.7 million, an increase of 140 percent compared to $5.3 million for the same period in 2011.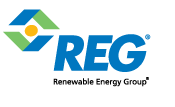 REG's balance sheet also remains strong with cash of $75.2 million at the close of the quarter, compared to $33.6 million at December 31, 2011.
"During our first quarter as a publicly traded company, Renewable Energy Group again demonstrated why we are a leader in the advanced biofuel industry," said Daniel J. Oh, President and Chief Executive Officer of REG. "We grew our biodiesel volumes and revenue substantially, raised capital with a successful IPO, and made solid progress toward upgrades and technology advancements at our biorefineries. With strong demand due to RFS2, and a fleet of biorefineries able to flexibly arbitrage lower cost feedstocks, we believe we are well-positioned to profitably grow our business in 2012 and beyond."
REG remains poised to help the country continue to ramp up biodiesel production to meet the goals set forth by the Renewable Standard Fuels.