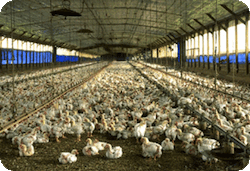 An new collaboration is looking at whether poultry waste can be converted to energy and other byproducts using an advanced fixed-bed gasifier (AFBG). The lead is the Energy & Environmental Research Center (EERC) at the University of North Dakota along with DenYon Energy and the U.S. Department of Energy. The technology has been licensed by the EERC Foundation to DenYon Energy for commercialization in the poultry industry.
The project will kick off with several weeks of pilot-scale tests to assess efficiency and performance of the system. Both poultry litter and other waste materials from the industry will be tested as fuel. Ultimately, the test will be able to identify and barriers and challenges that need to be overcome to bring the technology to commercial scale.
"We are trying to achieve a complete solution for the poultry industry with this distributed energy technology," said Nikhil Patel, Research Scientist, Project Manager, and inventor of the technology. "A distributed-scale energy and by-product recovery process is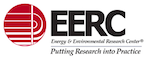 an emerging need in the poultry industry. This project can lead to environmental and economic sustainability by helping a major food processing industry eliminate waste and become more energy self-reliant."
If the technology proves successful, poultry farms around the globe could use their own waste, a traditional liability, to supply lower-cost energy to their operations while simultaneously reducing disposal challenges, a huge opportunity. The technology converts the poultry litter to syngas and from there the syngas can be used to create electricity and heat needed during the production process. It is estimated that a farm generating 3000 tons a year of waste could produce about 280 kilowatts of power, enough to supply all the electricity needed for one year for nearly 150 average sized homes.