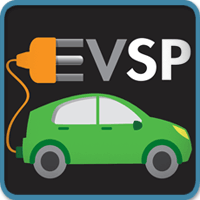 A Standardization Roadmap for Electric Vehicles – Version 1.0 has been released by the Electric Vehicles Standards Panel (EVSP), part of the American National Standards Institute (ANSI). The roadmap reviews standards, codes, regulations, conformance and training programs – elements critical to the facilitation of safe, mass deployment of electric vehicles (EV) and charging infrastructure.
"The roadmap delivers on its promise to pave a smoother road to the large-scale rollout of electric vehicle technology. And from the economic and environmental points of view, the timing couldn't be better," said Jim Matthews, EVSP co-chair and director of technical standards and standards policy at Corning Incorporated. "EVs offer the potential to significantly reduce our nation's dependence on imported oil, create well-paying jobs through the establishment of a broad, domestic EV industry, and reduce on‐road vehicular emissions."
Standardization Roadmap focuses on plug-in electric vehicles and the charging infrastructure paramount to helping adoption. The report was developed to facilitate the development of comprehensive, and streamlined standards and conformance landscape for EVs, and maximize the coordination of the standards worldwide. Some issues reviewed included EV safety, affordability, interoperability, performance, and environmental impact. The roadmap also focused on training and education programs.
S. Joe Bhatia, President and CEO of ANSI added, "The release of the Standardization Roadmap for Electric Vehicles – Version 1.0 is a critical step forward in facilitating mass EV deployment in the U.S. This effort relied upon the collaborative work of experts from the public and private sectors and across industries, all focused on the common priority of enabling the EV market to expand and thrive."