Bob Casper, President of POET Ethanol Products, was named Chief Commercial Officer of POET. In this newly created position, Casper will oversee the marketing and distribution of all products as well as risk management for POET.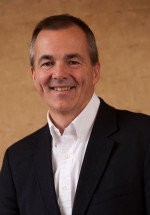 Since 2000, Casper has led POET Ethanol Products, which markets all of the ethanol and carbon dioxide for POET's network of 27 biorefineries. Before serving as president of POET Ethanol Products, Casper spent 21 years leading several energy-related divisions for Wichita, Kan.-based Koch Industries. Casper serves on the Board of Directors of POET, LLC and Growth Energy, the advocacy group representing producers and supporters of ethanol. He graduated from Trinity University in 1977 with a Bachelor of Arts degree in biology.
"Under Bob's 12 years of leadership, POET ethanol products has become one of the largest and most successful marketers of ethanol in the world," said POET CEO Jeff Lautt. "Bob has been instrumental in building the market for ethanol to where it is now in over 90 percent of the gasoline gallons sold in the U.S. In the past few years, Bob has successfully managed numerous challenges from the blend wall and expanding export markets to the expiration of ethanol tax credits and the introduction of E15."
In this new role, Casper will continue to lead POET Ethanol Products, which markets ethanol, carbon dioxide and denaturant. He will also oversee POET Risk Management and POET Nutrition. POET Risk Management provides commodity futures risk management, corn and natural gas derivatives trading and corn and natural gas procurement services for the network of biorefineries. POET Nutrition markets POET's branded products: Dakota Gold® high protein animal feed, Voila American Corn Oil and Inviz™ natural zein.
"After working for over 20 years in the oil industry, I am passionate about the role that renewable products can play in our world. That's why I got into this business and am excited about this expanded role," Casper said. "We have excellent teams in product marketing and risk management, and I'm looking forward to working with them to develop markets for our growing portfolio of products and manage the company's risk."