Did you know that June 15 is Global Wind Day? Well now that you do, there are many fun activities you can take part in to learn more about wind power.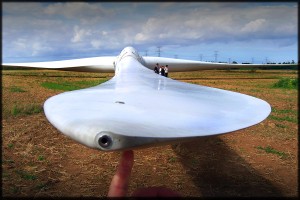 The event is coordinated by the European Wind Energy Association (EWEA) along with the Global Wind Energy Council (GWEC). This year, they are holding a photo competition.  To enter, find a way to convey wind energy technology in a new way. You can capture the turbines at dawn or capture the activities that take place around a wind turbine or in any way your heart desires.
Once you get your award winning picture, submit your photo to the Global Wind Day website. The winner will receive a  €1,000 Amazon voucher and the winning photo will become part of online professional photography archive.  The photo will also be published in Recharge and Wind Directions magazines.  Five runners up will get a voucher worth €250.
Yet what might be the coolest aspect of the competition is that all photos will be displayed in the European Union section of the event being held in Brussels.  The deadline for submissions is May 6th so you'd better start snapping away!